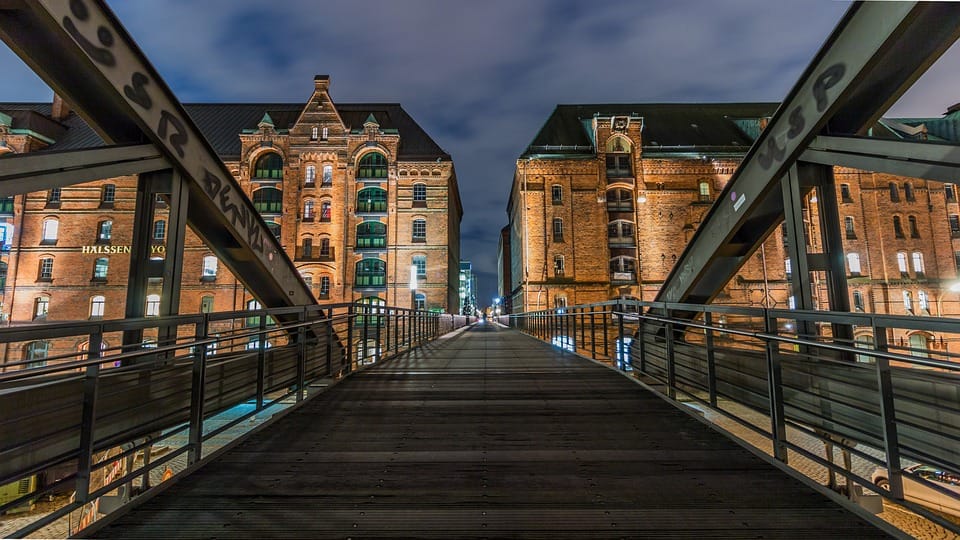 Bali In Brief – The Ultimate Concise Travel Guide
Bali is a destination offering so much to the traveller that a brief guide explaining some of the facets of the island will help to decipher the many options and hopefully assist with your vacation choices. Any holiday is about maximizing your time, even if that simply means relaxing and doing nothing. You still want to achieve the goals you set in the best possible way and depart with the belief that you maximized your experience. In order to help you achieve those goals I have compiled a brief explanatory guide to the myriad of choices the beautiful island of Bali has to offer.
Amed
This has to be one of Bali's best-kept secrets. Amed hosts some of the islands most enchanting beaches in a peaceful, totally relaxing setting. With very little going on in regard to nightlife, this is the perfect destination for families and mature travellers.
Amlapura
Amlapura is the main town in the Karangasem Regency and is home to some of the islands most alluring attractions including the Tirta Gangga (The Water Palace).
Asahduren
Bali's clove plantation located 20 kilometres inland from Negara. The lush bold green of the plantation is an extraordinary sight.
Barat National Park
Bali's largest national park located on the western side of the island and occupies approximately 10% of the islands land mass. The park is considered the last refuge of one of the most endangered birds in the world, the Bali Starling.
Bangli
Bangli offers remarkable views of Mount and Lake Batur. Situated hundreds of meters above sea level, the breeze in Bangli is both cool and refreshing.
Banjar
Providing a rare opportunity to witness cockfighting (for those who like that kind of thing) Banjar also offers the chance to experience the regions wonderful hot springs.
Batubulan
Batubulan village is an artistic rural locale in the western part of Glanyar Regency. It is famous for the artistic 'blessing dance' of the Barong. The village is sustained by the artistic crafts of woodcarving and stone sculpturing.
Bedugul
This is a small village in the mountains regions between northern and southern Bali.
Besakih Temple
Recognized as the most important and most sacred temple in Bali. Known as the mother temple, Basakih affords spectacular views of the tropical surrounds.
Blahmantung Waterfall
This pristine waterfall is located in the Pupuan area of Tabanan. With a higher than average rainfall the area is extremely fertile. Offers the perfect place for a cooling dip in the clear waters below the falls.
Botanical Gardens
A botanists delight! Eka Karya Botanical Garden in Bedugul was founded in 1959 and is the youngest yet largest of the four Indonesian botanical gardens.
Candi Dasa
Candi Dasa is located in Karangasem Regency just 10 minutes from Tenganan villiage. Originally a fishing village it has recently undergone a rapid transformation into a thriving tourist precinct.
Celuk
Located in the sub-district of Sukawati, Celuk is considered the home of gold and silver craft in Bali.
Denpasar
Denpasar is the capital city of Bali with an estimated population of half a million residents. A number of Bali's best museums are located in the islands capital.
Garuda Wisnu Kencana
The islands main cultural park playing home to a giant statue of Vishnu mounted on his ride that is half man and half Garuda bird.
Gianyar
The Gianyar Regency is famous for its artistry and culture. Acknowledged for its beautiful natural scenery form the mountains to the coast.
Gilimanuk
This is the main port for traffic between Bali and Java Island. The port is located west of Negara.
Goa Gajah
Goa Gajah or 'The Elephant Cave' is so named for the shape of its entrance. A skilfully carved depiction of hanging leaves, rocks, animals, ocean waves and demonic humang characters running from the mouth.
Goa Lawah
The name given to a cave inhabited by thousands of bats that spend most of their time hanging from the ceiling. It is also home to one of the most sacred temples in Bali, Pura Goa Lawah.
Jimbaran
Jimbaran is a fishing village that also houses some of the finest hotels in the world. The beaches of Jimbaran are lined with hundreds of seafood restaurants.
Kintamani
Mountain village with impressive panoramic views form the plateau atop Mount Batur.
Klungkung
This is a destination that holds a special place in Balinese history and culture. Once home to the kings of Klungkung and their noblemen who developed the music, art and culture that thrives there today.
Kuta
Perhaps the most recognizable place in Bali. This beachside precinct is known as the centre of nightlife activities in Bali. It is also a thriving shopping area with lines of shops, boutiques and galleries.
Lake Batur
This is the widest lake in Bali and is surrounded by magnificent scenic vistas. Considered a sacred place by the Balinese people, visitors can enjoy the hot springs near by.
Lake Bratan
Located in Bendugul, Lake Bratan is the second largest lake in Bali. Stunning views are seen from the lake of Pura Ulun Danu Temple on its shore.
Lovina
Lovina Beach is a 12-kilometre stretch of coast to the northwest of Singaraja in northern Bali. Lovina is considered by many to be the best family vacation spot on the island of Bali.
Mount Agung
Agung is Bali's highest mountain peak. It is believed to be the home of the gods in Balinese culture. Bali's most sacred temple, The Mother Temple of Besakih is perched on its slopes.
Negara
Negara is best known for the famous bull races. This area is remote and rarely visited by tourists and offers a glimpse of the true Bali.
Nusa Dua
Nusa Dua is home to the largest international five-star resorts on Bali. A peaceful, relaxed atmosphere with calm beaches this location is suited to the more discerning traveller.
Nusa Ceningan
This area is home to Bali's largest seaweed farms.
Nusa Lembongan
A small island located 20-kilometres off the eastern coast of Bali. The island is known as a 'virgin island' with crystal clear water and local seaweed farming. It is also world-renowned for its quality surf breaks.
Nusa Menjangan
This is a small diving island off the northwest coast of Bali and is exclusive to a set number of divers per day.
Nusa Penida
Another of Bali's smaller islands that is renowned for the chances of seeing sharks, turtles and its reef system in crystal clear visibility.
Nusa Serangan
Better known as Turtle Island this small island is used as a turtle sanctuary. Locals house turtle eggs in purpose made huts until hatched and released.
Padangbai
This is a small fishing village in the east of Bali. It is well-known for its beautiful white sandy beaches.
Sengeh Monkey Forest
Located in the south-west of Bali this small section of forest is renowned for its primate population who inhabit both the trees and the local temple.
Sanur
Sanur is one of Bali's largest traditional villages and a well-established tourist area. Recognized as one of Bali's best snorkelling and diving locations.
Seminyak
Seminyak is widely considered to be Bali's premiere tourist destination with its natural relaxed appeal, world-class accommodation and fabulous fine dining restaurants.
Singaraja
Once the capital city of Bali, Singaraja was the main port during the Dutch occupation of the island and retains a strong colonial feel.
Tabanan
The Regency of Tabanan is home to the dramatic temple of Tanah Lot that is best known as the most photographed temple in Bali.
Tanah Lot
This is one of the most popular places of interest in Bali. Tanah Lot is home to Bali's most impressive ocean front Hindu temple.
Tanjung Benoa
A beautiful area of Bali best recognized for its large number of coconut palms. It is one of Bali's most perfect water-sports locations.
Tegallalang
Tegallalang is a major arts and craft location with amazing views of the layered rice fields.
Tulamben
This is a small town on the northeast coast of Bali. It is world-renowned for its famous dive site that contains a stunningly diverse underwater eco-system, especially around the wreck of the Liberty Glo, a US Army Transport ship torpedoed by Japanese submarines in 1943.
Ubud
Ubud is best known as Bali's centre of art, craft, dance and music. The spectacular views of terraced rice fields make it one of Bali's most visited destinations.
Uluwatu
This site is famous for its magnificent cliff top views and surf break. With its spectacular temple overlooking the clear blue water of the ocean below. Large numbers of monkeys inhabit the area.
Hopefully this concise look at the island of Bali will assist you with planning your next visit. With so much to do and so little time it is highly recommended to forward plan and list some of the key elements you would like to incorporate into your Bali holiday. Whatever your choices, I have no doubt at all that your time spent in this magical slice of paradise will be treasured forever.