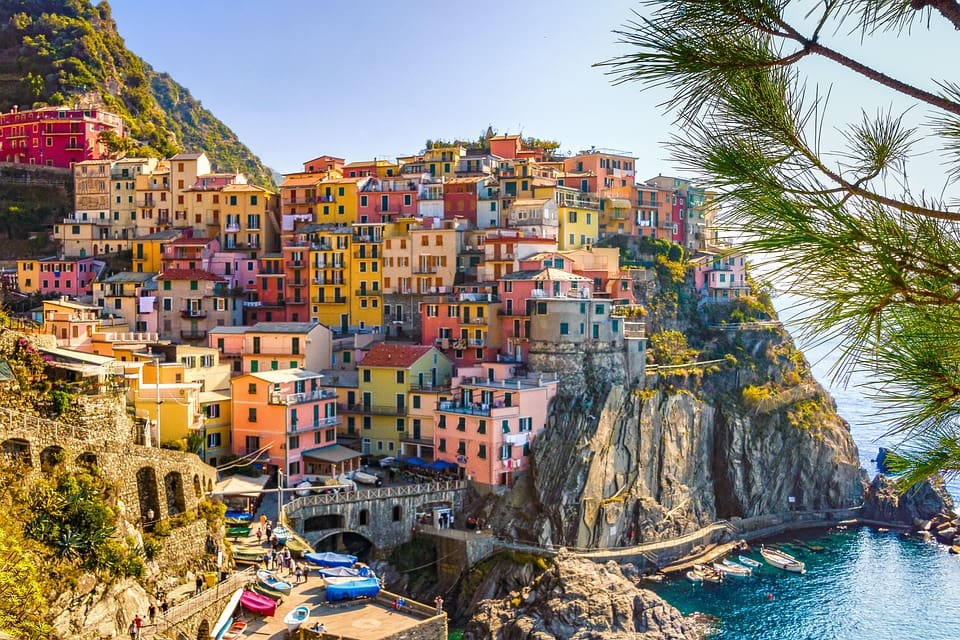 Hong Kong's Best Restaurants – Asia's World City's Top 10
Hong Kong's numerous eating places are catering for every taste and budget: From uber-swanky gourmet restaurants, where the world's rich and famous have their luxurious dinners of fois gras and truffles, to authentic "Dai pai dong" stalls and simple "Cha Chaan Teng" eateries where delicious Cantonese fare can be enjoyed…
In this article, I will introduce you to what I believe are Hong Kong's top 10 restaurants.
The VIP room – Yung Kee

This seventy years old "culinary institution" has made an international name for itself thanks to its legendary Roast goose, which some say is the best in Hong Kong, if not in the whole world… However, the restaurant itself is not what I want to tell you about, and I would have probably not included it in the Hong Kong top 10 restaurants list, if it was not for its V.I.P room.
Those of you who really want to enjoy a sensational dining experience, should book in advance for the 4th floor VIP room or the Yung's club on the 8th floor. It's somewhat more expensive but the food and the ambiance justify the price… Superb Cantonese cuisine at its best.
Yung Kee is located on 32-40 Wellington Street, Central (Phone: 2522 1624)
Da Ping Huo
This small and intimate private kitchen restaurant serves fabulous Szechwan cuisine in a very nice atmosphere. It's owned by a couple of artists: The husband is responsible for the interior decor and the paintings, while the wife is in charge of the lovely food and the after-dinner performance.
Food is hands down delicious and, as expected, is quite spicy and flavorful… The chef brings most spices and herbs directly from Sichuan and the results are fantastic. You need to book well in advance.
49 Hollywood Road, SoHo (Phone: 2559 1317)
Yellow door kitchen
Alongside, Da Ping Huo, Yellow Door Kitchen is one of Hong Kong's best private-kitchen restaurants, serving fantastic Sichuan and Shanghainese food in pleasant surroundings.
This small and highly praised restaurant is known for the top quality ingredients it uses, as well as for its chef's dedication, both of which result in some excellent food… Recommended dishes include: Deep-fried eel with sweet & sour sauce, Shanghai style "Eight Treasures Duck", Sauteed fish fillet with pepper & leek, Sichuan style Tofu, Sichuan style dan-dan noodle and Meat dumplings with spicy Sichuan sauce.
Prices are not too bad: Especially if you order their set-dinner, which gives you the opportunity to try different things.
6/F, Cheung Hing Commercial Building, 37 Cochrane Street, SoHo (Phone: 2858 6555)
Tim's Kitchen

This small private-kitchen restaurant has made an international name for itself (including a Michelin award), mainly because of the superior ingredients it uses and the chef insistence on cooking the classical Cantonese dishes, even if that means a lot of preparations…
The focus is given to seafood but there are also some outstandingly good chicken specialties and, as in many private-kitchen establishments, you should book a few days in advance and discuss your order with the chef-owner.
93 Jervois Street, Sheung Wan (Phone: 2543 5919)
Caprice, Four Seasons Hotel
Caprice is one of Hong Kong's most prestigious and sought after restaurants.
Located within the sumptuous Four Seasons hotel, the restaurant offers an unbeatable combination of beautiful décor, gorgeous harbor views, lovely atmosphere and, above all, Superb French cuisine, with a lighter touch…
This unsurpassed dinning experience is complemented by an impressive wine list (predominantly French wines from Bordeaux and Burgundy)
Level 6, Four Seasons Hotel Hong Kong, Central
Restaurant Petrus

Restaurant Petrus is one of Hong Kong's best hotel restaurants and an internationally-known French gourmet institution…
The extremely elegant restaurant is located on Shangri-la's 56th floor and offers breathtaking harbor views that can be competed only by those of Victoria Peak.
Very classic and luxurious design with perfect table settings, heavy curtains and glittering chandeliers… Tranquil, elegant and romantic atmosphere and, above all, superb French cuisine, complemented by one of Asia's most impressive wine collections.
Level 56, The Island Shangri-la hotel (Phone: 2820 8590)
Lung King Heen

This lavish restaurant specializes in traditional Cantonese cuisine with a contemporary touch, and serves some of the best Dim sum in Hong Kong, alongside a wide variety of creative Shark's fin and Bird's nest specialties.
The beautiful décor is classic-contemporary, with plenty of dark wood and Chinese antiques, and there are floor-to-ceiling windows that offer some stunning harbor views.
Four seasons Hotel Hong Kong, IFC complex, Central
Fook Lam Moon

This Hong Kong culinary legend was established more than 50 years ago by a creative Cantonese cook who worked for some of the city's wealthiest families, before starting his own business.
Using top quality ingredients is what this restaurant is best known for and, indeed, their "unique dishes" are considered among the best in Hong Kong… Especially the Shark's fin and the Abalone which are possibly the finest you can find in the city.

There are also some less exorbitant dishes on the menu that are still outstandingly delicious… like the Roast chicken, Roast Duck and, of course… the fabulous Dim-sum.
Prices are slightly on the high side, when compared to other Chinese restaurants, but the food is fantastic…
35-45 Johnston Road, Wanchai (Phone: 2866 0663)
53-59 Kimberley Road, Tsim sha Tsui (Phone: 2366 0286)
Yan Toh heen

Strategically located at the swanky InterContinental, Yan Toh Heen serves some of the best Cantonese cuisine in Hong Kong, in an elegant and refined setting that matches in with the fabulous food.
Other than its elegant décor and famous handcrafted jade table-settings, the restaurant boasts large windows through which you can enjoy lovely views of Victoria Harbour and Hong Kong's skyline, while indulging on some of the most scrumptious dim sum you have ever tasted…
Prices are on the high side, but the dining experience is simply superb
InterContinental Hong Kong, Salisbury Road, Tsim sha Tsui (Phone: 2313 2323)
Spring Deer

Established almost forty years ago, Spring Deer is one of Hong Kong's best and most popular Chinese restaurants.
The restaurant serves classic north Chinese cuisine at its best… Peking duck, Spiced chicken, Smoked tea duck, Beggar's chicken, Shark's fin soup, Peking style deep fried mutton and plenty of other delicacies…
There's nothing much in the way of stylish decor or romantic ambiance here, but the place is nice, the service is good and the dinning experience is superb (You must book well in advance).
1/F, 42 Mody Road, Tsim Sha Tsui (Phone: 2366 4012)