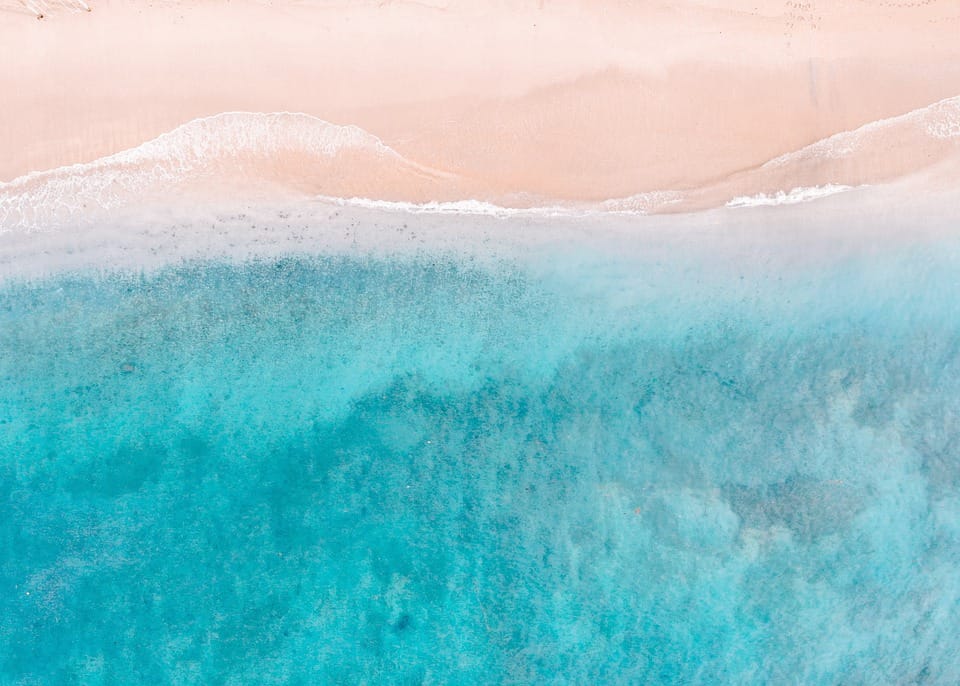 Travel to Thailand Made Easy
The allure of Thailand for Aussies remains strong. Sitting just six hours flight from Perth and eight or so from the East Coast, Thailand boasts great beaches, mountain forests, temples galore, great shopping and some of the best food on earth. Add to that the seedier aspects of prostitution and the famous full moon parties and you have an entertaining mix that will leave some wanting more while others may be happy never to go back.
It's a common first time destination for backpackers because it's easy to get around, English is spoken widely and finding good times and mischief is never a problem. There is of course also some pretty nice beaches to sleep off the hangover on or just soak up the sun.
Seasons/When to go
Thailand is hot and humid most of the year. The most comfortable time to visit is during November till March. It rains the least and is not super hot. Thailand's peak tourist seasons are at this time and during July and August.
The rainy season runs from roughly July to October. Rainy season gets a bad rap; during this time the more popular beaches can be littered with trash after heavy rains. Despite this the rain can be a break from the heat, and the countryside is lush and green. October tends to be the wettest time of year.
April – June and September – October typically see the cheapest room rates and the least amount of tourist traffic. Consider these times if you want the cheapest travel away from the hordes in peak season.
Getting cheap flights from Australia to Thailand
If you are planning to book the popular choice of a few days in Bangkok and five or more in Phuket or Ko Samui, it's worth looking around for package deals on offer from the major travel agents in Australia. Like Fiji, it's one of the few destinations where booking this way through an agent can be cheaper than booking on the net. Companies will have allotted rooms and seats on preferred airlines that can be sold very cheaply.
If you are booking yourself don't always assume Jetstar (which flys into Phuket direct) will always be the cheapest. Thai airways, British airways and even Singapore airlines will have regular specials into Bangkok from Australia. From there you can book yourself on the domestic carriers to any of the islands (see below). From the East Coast fares have recently been as low as $600 return including tax into Bangkok low season (British Airways or Thai).
For students it's worth checking with STA or Student flights as there are often cheap fares on this route.
The most common route would be to fly into Bangkok, spend a few days and then head out to Phuket or Ko Samui (or both). Expect to pay around $1200 inc tax for all three in low season, while its closer to $2000 inc tax at Christmas (just for flights).
Costs
On a backpacking budget allow $30-50 dollars a day in low season. It's not as cheap as some countries in South East Asia but it's still great value. For a more comfortable holiday, $100 a day will get you a decent hotel and have you living pretty comfortably.
Domestic Airlines
Try these carriers to get you out of Bangkok and to the popular Islands and other Thailand destinations.
Thai Air Asia – Flies domestic and international routes
Nok Air – Flies Bangkok to Chiang Mai, Hat Yai, Krabi, Trang, Loei, Udon Thani, Phuket and Nakhon Si Thammarat
One Two Go – Budget carrier with similar destination list to Nok Air. Also has offers free snacks on board.
Bangkok Airways – Flying since 1986 Bangkok air is a popular choice that flys to over 20 Asian cities. Great for Bangkok – Phuket – Ko Samui flights. You can book online and their website also offers a few discounts on accommodation.
Destination Air – A small company that offers scenic flights via sea plane and day trips around Phuket and surrounding islands like Ko Pi Pi. Minimum passenger requirements apply.
Getting into Bangkok Central from Suvarnabhumi airport/what happens when I get to the airport in Bangkok?
Soon after arriving it's easy to change some Aussie dollars to the local currency or use an ATM (for the best rates).
As soon as you leave customs you will probably be set on by locals offering you a taxi into town. Keep cool and ignore these touts as the shuttle bus into the city costs a poultry $9.00AUD and runs from 0430 till 0030. A taxi will be more expensive. Just walk outside and look for the signs for the shuttle bus, it's easy.
Most travellers will be staying on or near the famous Khaosan road, just tell the bus guy that's where your headed. If you are arriving outside of the shuttle bus operating times (and many flights from Oz will) it's still easy to get a taxi. Make sure the driver turns the meter on; it starts at about 35B. Get out of the cab if they won't turn the metre on. Be firm about this – as elsewhere it's a common scam for cabbies to make up the price on arrival. You will have to pay the motor toll if you travel into the city by taxi – so you will be asked for a small amount of extra cash on the way. The cost of a taxi should be no more than $12 or so Aussie dollars into the city. The airport is about 30km or 45mins by road from the centre of town.
If you consider booking a transfer in Australia it's around $40 dollars Aussie one way, so it's much easier and cheaper just to get on the shuttle bus when you arrive. If you arrive late then a taxi is still cheaper than booking a transfer in Australia.
If you're staying in Khaosan Road: After getting off shuttle bus or taxi on Kao Son road, walk to the end of the road where the Monastery (Wat) is, there's a police station off to the right, walk that way, cross the street and go down the red bricked road named Soi Rambuttri (the monastery will now be on your left). This area is far quieter than on the main drag.
Khao san Road accommodation options
In Bangkok Ko Shan road is usually the first port of call for most travellers, usually travellers on a budget. In recent times more comfortable hotels seem to be springing up all over the place. Outside of peak times it's easy enough to just show up in this small area and book a place – though in busier times or if you don't want to wing it booking in advance is easy enough.
The Viengtai hotel is a popular choice for young Aussies. Expect to pay around $10-30 a night.
Rambuttri Inn (15-20AUD) is a popular and comfortable place with a pool.
MyHouse Guesthouse-($10AUD) One of the better cheapies that's nice and quiet by Bangkok standards.
With any guesthouse in this area make sure you check the rooms first, but most will be fine for how cheap they are.
For more comfortable digs most of the big name hotels are represented in Bangkok. If you have the cash the city's most famous hotel, the Oriental is the place to be. If you can't afford that the Royal Orchid Sheraton just down the river has great views at a much cheaper price.
Other areas of Bangkok are just as good to stay; check out Chinatown and the Sukhumvit road area.
Khaosan Road is good for first time travellers to go out or do some shopping and the best place to arrange other travel service like visas and train tickets.
Getting around Thailand
Rail/Bus
Thailand has fantastic trains and buses which are cheap, fast and easy to use. You can buy tickets from numerous local travel agents, though it's cheaper and not difficult to buy yourself at the bus or train station. The cheapest option to get around is on the 'fan' buses for short or medium journeys – just leave early in the morning to avoid the worst of the heat. The cheapest rail option is third class, which can take a bit longer than the more expensive AC buses but are a fun way to get around.
Beach Destinations
Phuket
This Island of half a million people is the most visited in Thailand. It's well serviced by flights from around Asia and has a great mix of accommodation to choose from. Staying in the heart of Phuket town on the beach will be expensive, while staying a few blocks back or 15 minutes down the road in Karon beach are the cheaper options. This is the area from which you can easily visit islands such as Ko Pi Pi (from the movie The Beach).
Ko Samui
Once a purely budget destination Ko Samui is now a fully fledged resort island. All the major hotels are here, with expensive accommodation the norm. For a budget beach holiday Phuket or Khao Lak, an hour north, are the better bets. Most Aussies will come to Ko Samui on their way over to Ko Panyang for the famous full moon parties. Click the link below for a full page on how to get there and the run down on these popular and always loose nights out. The parties are fairly commercialised these days, but still worth the trip.
Off the beaten path
There's heaps more to Thailand than just Bangkok, Phuket and Ko Samui. It's easy to get around so with a little time checking out places such as Khao Sok national park, Ko Chang and the Similan islands will get you away from the masses. Avoid the southern mainland town of Pattaya; package tourists, pimps, members of paedophiles san frontiers: not nice.